Tower Optical Gallery Hours
Monday & Friday 10-5
Tuesday, Wednesday, & Thursday  10-6
Saturday 10-3
Sunday – Closed
     Tower Optical Gallery Hour
Monday & Friday 10-5
Tuesday, Wednesday, & Thursday  10-6
Saturday 10-3
Sunday – Closed
     Tower Optical Gallery Hours
Monday & Friday 10-5
Tuesday, Wednesday, & Thursday 10-6
Sat. 10-3, & Sun. Closed
Be sure to follow us on Facebook, Twitter, Instagram, and now Pinterest.
Thank you for over 59 years!
Since 1956, Tower Optical has been bringing Milwaukee the best in designer and luxury eyewear and sun wear.  We have always used quality lenses that feature the latest technology.  We also offer just about every brand of contact lenses available. Tower may be old, but we guaranty you will not find a more fashionable eyewear and sunwear store anywhere in the Midwest!  There are several reasons why Tower Optical has stood the test of time…
We have an excitement and passion for what we do, so you will feel comfortable and confident in knowing our staff is knowledgeable in all phases of your purchase. You will never leave our office disappointed with your Tower Optical experience.
Our loyal customers are the foundation of who we are.  Listening and talking with you, striving to constantly improve service, and bringing the best in the cutting edge product you want and deserve is extremely important to us.  We absolutely do care about what you have to say!   We understand that we wouldn't still be here for over 59 years without all of you!
Every frame in our gallery is individually chosen by style, color, and size. Yes, every frame!  We track  fashion trends not only in eyewear, but we also study clothing and accessory trends in the U.S. and abroad.  This enables us to bring you the very best eyewear and sunwear styles  available, styles that are in-sync with what's trending in the rest of the fashion industry!   Over the years we have developed close relationships with vendors and designers from all over the world.
Reinventing and adjusting to industry and economic changes has been a challenge we have always embraced.  Our opticians are continually learning about current eyewear fashion trends, new lens and frame technologies, and the latest advancements in contact lenses. We continually have cooperative staff dialog about the needs and wants of our customers.
Everyone who enters our doors is treated with dignity and respect.  All receive a one-on-one consultation and expert advice from our experienced opticians and stylists who assist you through the entire process of creating your own "signature look!!"   While our specialty is designer and luxury eyewear, we do carry product to fit every budget.
Trending Now
---
DITA
DITA'S story began in Los Angeles in 1995 with John Juniper and Jeff Solorio, lifelong friends, who shared the same passion for eyewear design.  Their mission was to create innovative, luxury crafted eyewear and sun wear with an extremely unique look and feel.
DITA'S manufacturing process takes no shortcuts in quality.  Their production team includes artisans and master craftsmen, some with 50 years plus of knowledge in making luxury eyewear.
DITA is at the top of the "HOT LIST" and is experiencing a cult-like following amongst the world's most famous stars, athletes, musicians, and influential stylists.  The DITA philosophy is  "We have a never-ending commitment to these 4 essential properties: style, quality, fit, and feel." (DITA website).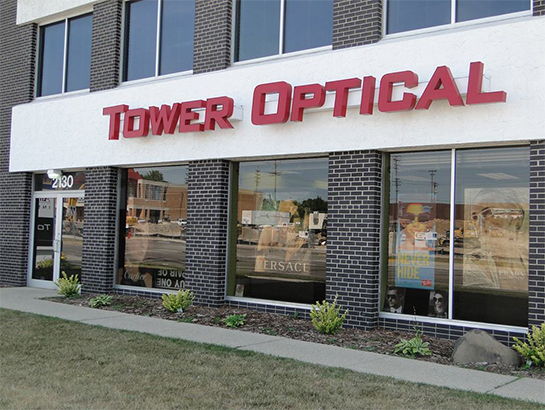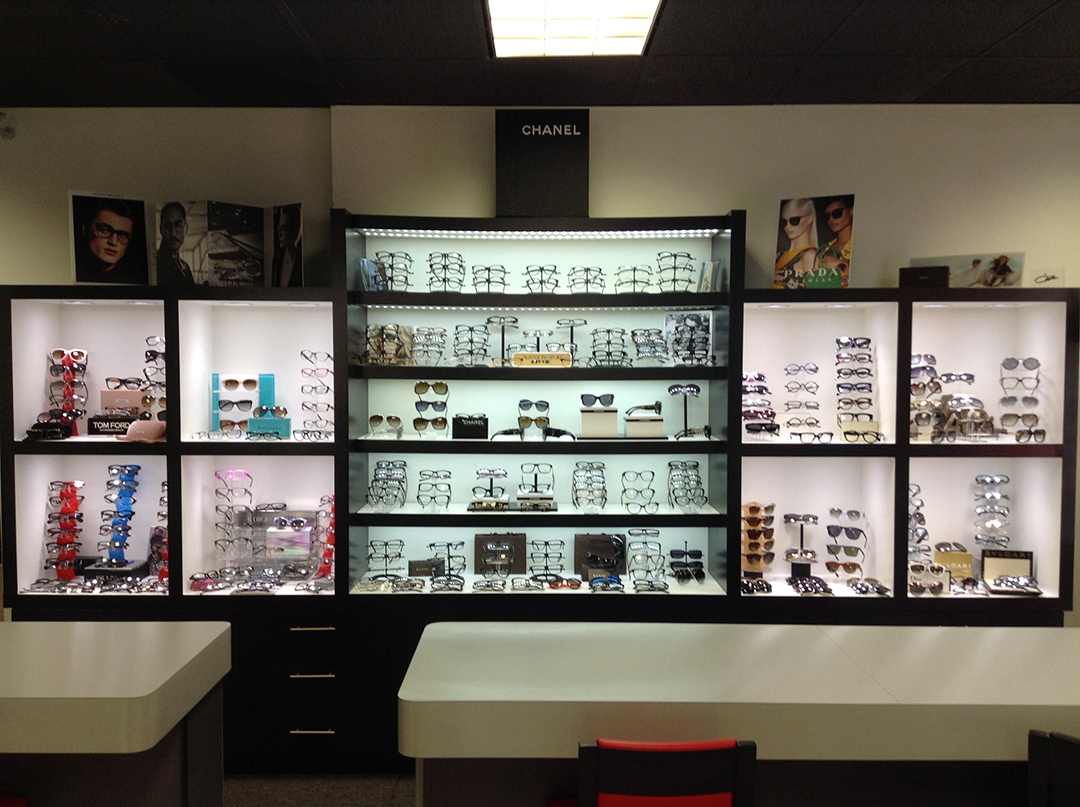 Armani Exchange
Bottega Veneta
Boz
Burberry
Bvlgari
Cartier
Caviar
Cazal
Celine
Chanel
Christian Dior
Chrome Hearts
Coach
DITA
DSquared 2
Diva
Dolce & Gabbana
Dutz
Emporio Armani
Etnia Barcelona
Evatik
Fendi
Fysh
Giorgio Armani
Gold & Wood
Gucci
Guess
Isson
Italia Independent
Iyoko Inyake
J. F. Rey
Jimmy Choo
John Varvatos
Judith Leiber
Juicy Couture
Kate Spade
Kliik
Lacoste
Lafont
Marc Jacobs
Maui Jim
Michael Kors
Miu Miu
Niche
Nike
Oakley
Oliver Peoples
Prada
Ralph Lauren
Ray-Ban
Roberto Cavalli
Silhouette
Tiffany & Company
Todd's
Tom Ford
Tommy Hilfiger
Tory Burch
Traction Productions
Valentino
Versace
Vogue
And the list goes on…
Kid's Eyewear
Converse
Jelly Beans
Lacoste
Oakley
Polo
Ray-Ban Juniors
Vogue
And more…
Discover the best in fashion Eyewear and Sunwear.